Alpha Painting is equipped to stain many different substrates and provide any information needed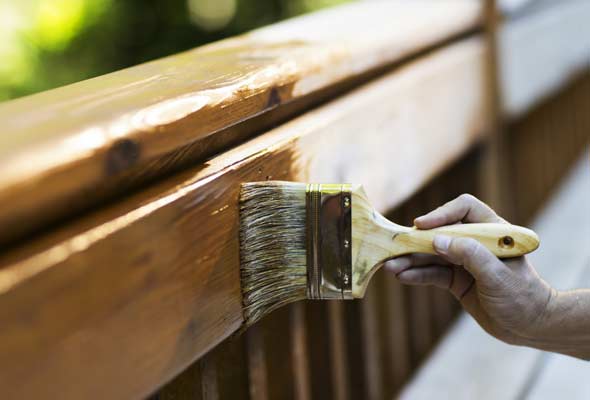 There are many different stains and objects that can be stained so we understand why it may get very confusing to the average person. We are always more than happy to consult with each client and explain all the options. We can stain fences, decks, doors, shutters, house siding, stairs and even masonry substrates like brick houses and cement porches.
Very pleased with Alpha Painting. I've used them to paint both apartments and townhouses. They always get the work done in both a timely manner and within a reasonable price. Matt and his team of painters are both accommodating and professional. I would recommend Alpha Painting and would hire them again.