Are non-white ceilings even a thing?
There's no written rule that says your "Ceilings must always be white!" Contrary to popular belief, a splash of colour above you may be just the thing to make an ordinary, everyday room extraordinary!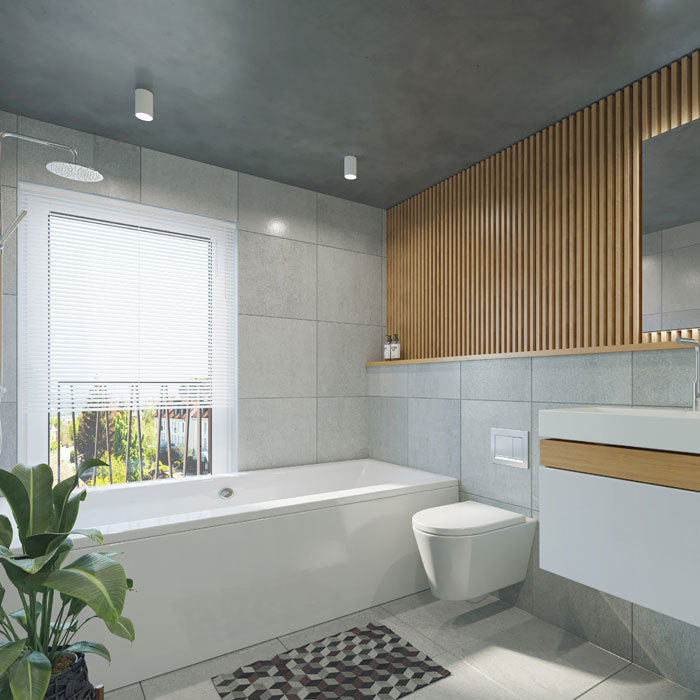 So what are your options when it comes to choosing the appropriate colour for your ceiling? Much the same as choosing for your walls. It all depends on the look and feel you're trying to achieve. What is the rooms purpose? Are you going for cozy and intimate or making a small room appear larger?
Making a Smaller Room seem Larger
Lighter colours generally give an illusion of added space. To make a small room seem larger, match the wall and ceiling colour. Choosing lighter colours is preferable for this purpose. It will appear brighter and much more spacious. If you enjoy contrasting colours, a lighter ceiling paired with darker walls is always an interesting option.
Cozy and Intimate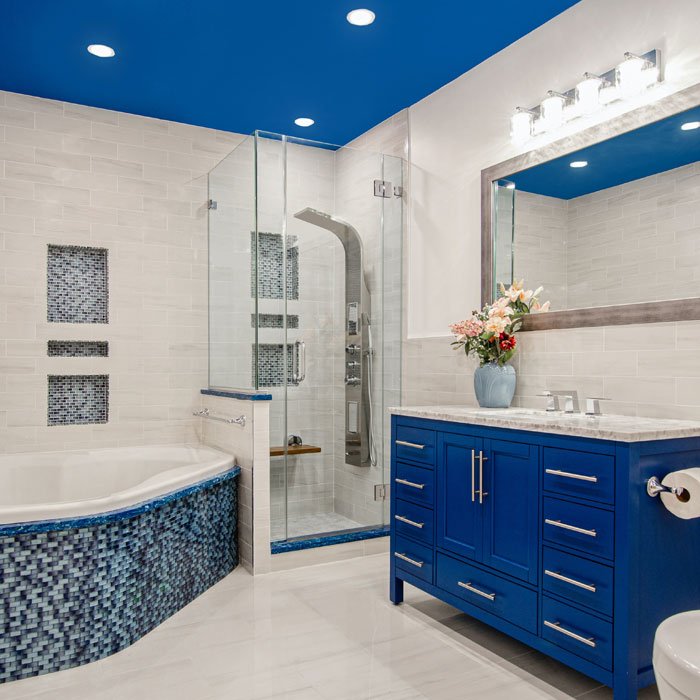 To add that cozy and intimate feel to a small bedroom or nook, one would choose darker colours. For a more united look, paint the ceiling and walls the same colour using a darker hue to bring that high ceiling down a bit, paint it a few shades darker than the walls.
Add Some Texture
In an earlier blog we discussed options for adding texture to your walls. There's no reason you can't add a texture to you ceiling in the form of paintable wallpaper designed just for ceiling use. It has a raised, repeating pattern on it that can mimic the look of an old-fashioned tin ceiling. Or, using the many available techniques, add the texture and apply your chosen colour and enjoy the results!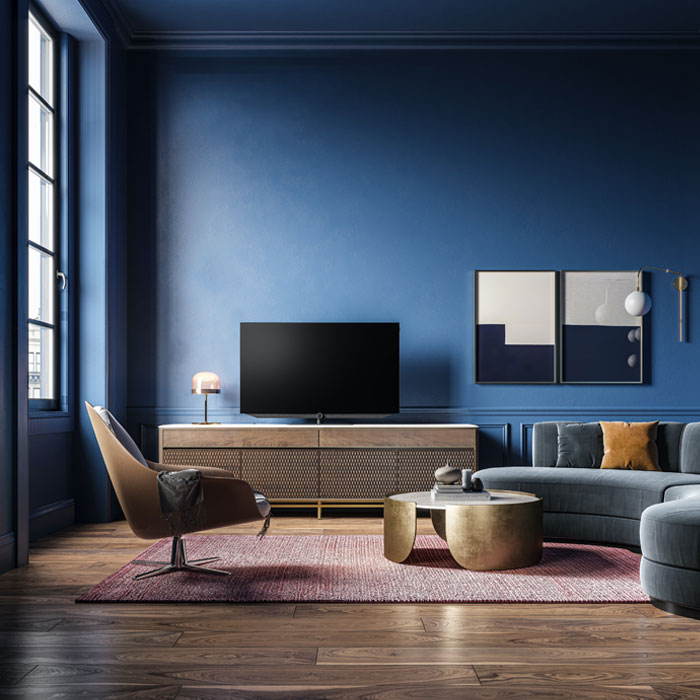 What about painting it the same colour as the walls?
As we mentioned above, it's okay to match wall and ceiling colour, absolutely. It's been growing trend in recent years. Apartment Therapy wrote about it back in 2014.
Rooms that have lower ceilings with less surface area are most commonly painted to match. These will usually include bathrooms, closets, and on occasion, stairways.
If your place has very high ceilings, you may also want to try painting them the same colour as the walls. This will bring them back down to create a much cozier look. If you want to paint a ceiling, it doesn't have to be the exact shade as the walls but, somewhat lighter and it'll still give the room that consistent appearance.
Kimberly from Swoonworthy's bathroom is an excellent example. of adding interest to her white bathroom. By adding a darker paint that has been carried up on to the ceiling give the room a completely different look!
It may feel like a huge, bold step and a little out of your comfort zone but, once you try some colour on there, we're convinced you'll be totally converted. Luckily it's paint and you can always go back to white if you change your mind!
Thanks for reading and see you again for our next post!