Services > INTERIOR PAINTING
Alpha Painting will always exceed your expectations when painting the interior of your home. We treat every house we enter as it is our own.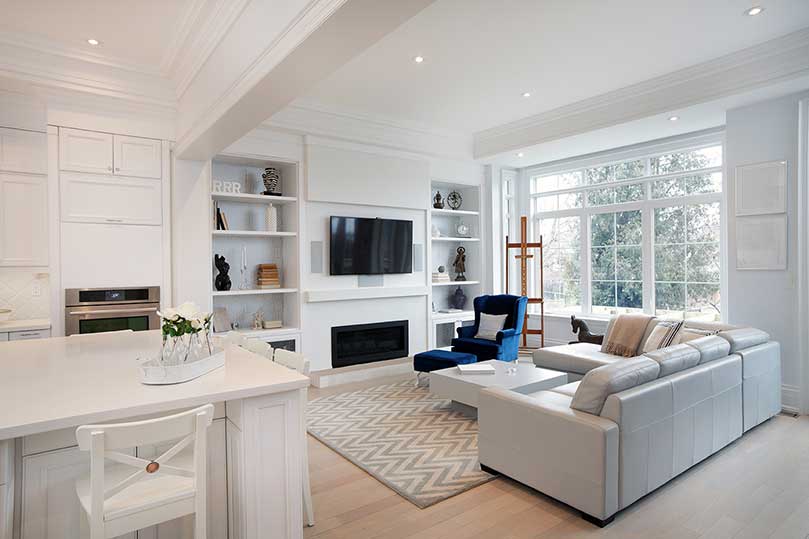 We have a list of (Standard Operating Procedures) we always abide by which ensures a clean and professional finished project each time. Alpha Painting will always start the project by ensuring all furniture and floors are properly protected before any work is started. We are always more than happy to assist with moving any furniture or other objects to get the painting under way. We will always prepare all surfaces accordingly before any painting is started. Once all prep work is completed, we will then attack the painting. Once all the painting is finished, we ensure that all areas we painted are cleaner then when we arrived. Alpha Painting also has many other interior services our painters can offer which include:
From day one Alpha painting kept my house very clean as they protected everything with drop sheets and plastic. They were very efficient and got the entire job done on time and on budget. I was very happy with how they worked around my hours and made it work for me. The finished project was outstanding and you could definitely tell it was done by professionals. Best painters around!