Services > EXTERIOR PAINTING
Alpha Painting can tackle many types of exterior painting projects from residential to commercial.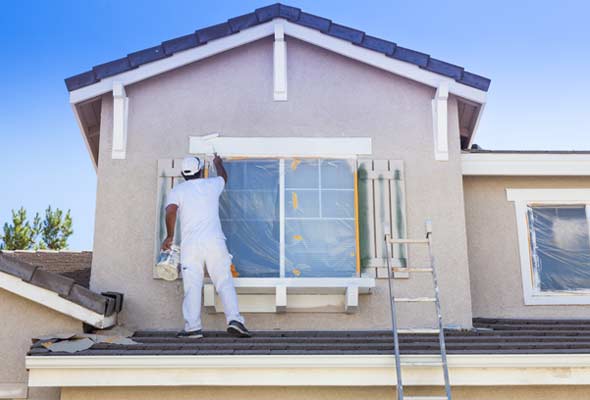 We have many application methods for different types of substrates (surfaces). Our main goal when painting exterior projects, is to ensure that each job is prepared and coated to last a long as possible as we understand your property is your biggest investment and should be treated accordingly. We take all possible scenarios into consideration and map out a plan to deliver the highest quality final product. Our painters are always equipped with the proper tools and supplies so complete each task that may arise as each project is unique. We will always give a written warranty to suite each job and a line with the manufactures warranty and specifications. Alpha Painting also has many other exterior services our painters can offer which include:
Very pleased with Alpha Painting. I've used them to paint both apartments and townhouses. They always get the work done in both a timely manner and within a reasonable price. Matt and his team of painters are both accommodating and professional. I would recommend Alpha Painting and would hire them again.